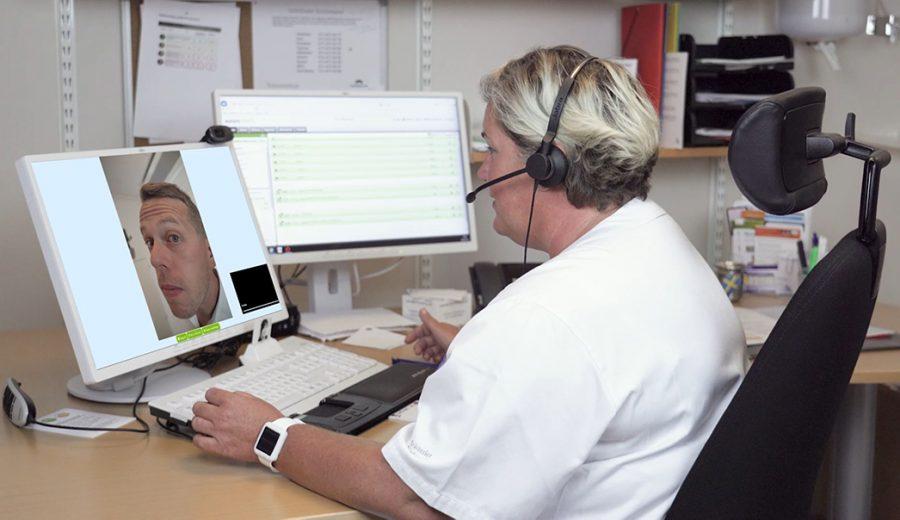 Oulaskangas Hospital puts an end to restricted customer service calling times
The Aurora teleQ callback service provides round-the-clock availability to customer service for healthcare patients
Espoo, Finland (November 11th) Aurora Innovation, the company behind the market-leading Aurora teleQ communication solution, and Oulaskangas Hospital situated near the northern city of Oulu are partnering to provide 24-hour telephone access for residents of the Northern Ostrobothnia Hospital District.
Instead of only having a limited window to handle customer service phone calls, Oulaskangas Hospital is now accessible 24 hours a day, seven days a week, with the help of the Aurora teleQ callback service. In addition, the callback service means that the working environment for the medical staff becomes calmer, and patients no longer need to spend lengthy spells on the phone waiting.
"Our callback service allows the nursing staff to focus on their jobs without the phone constantly ringing and interrupting their work. The information we receive from the Aurora teleQ service informs us of the number of calls we have and therefore helps us to resource our staff better. For us, the 24/7 model was a sensible option, as now our customers can call us whenever it is suitable for them, and we can systematically handle the calls through the teleQ system," said Katariina Huhtala, Head Nurse at Oulaskangas Hospital.
According to a survey conducted by the National Institute for Health and Welfare in spring 2019, 95% of the responding healthcare centres were covered by a callback system. However, only 10% of those systems were in use throughout the entire opening hours of the health centre.
"We all know how frustrating it is to be able to call a health centre only at certain, predetermined times. When we first brought the callback service to Finland ten years ago, it was greeted with some scepticism. Today, the shift towards 24/7 availability for health centres requires a similar attitude change, as was seen when callback services were introduced. To overcome this, we don't just offer accessibility enhancement technology but we also help health centres embrace new ways to think about how they spend their time," says Mikael Liias, Country Manager for Finland at Aurora Innovation.
Founded in Sweden in 1996, Aurora Innovation has delivered over 3,000 cloud-based installations in the European healthcare market and has offices in five countries.
For additional information contact:
Mikael Liias
Aurora Innovation, Country Director – Finland
040 830 8796
Do you have a question?
If you have a general question, feel free to use the form on the right. If you have a question about sales, partners or support, please select this form instead