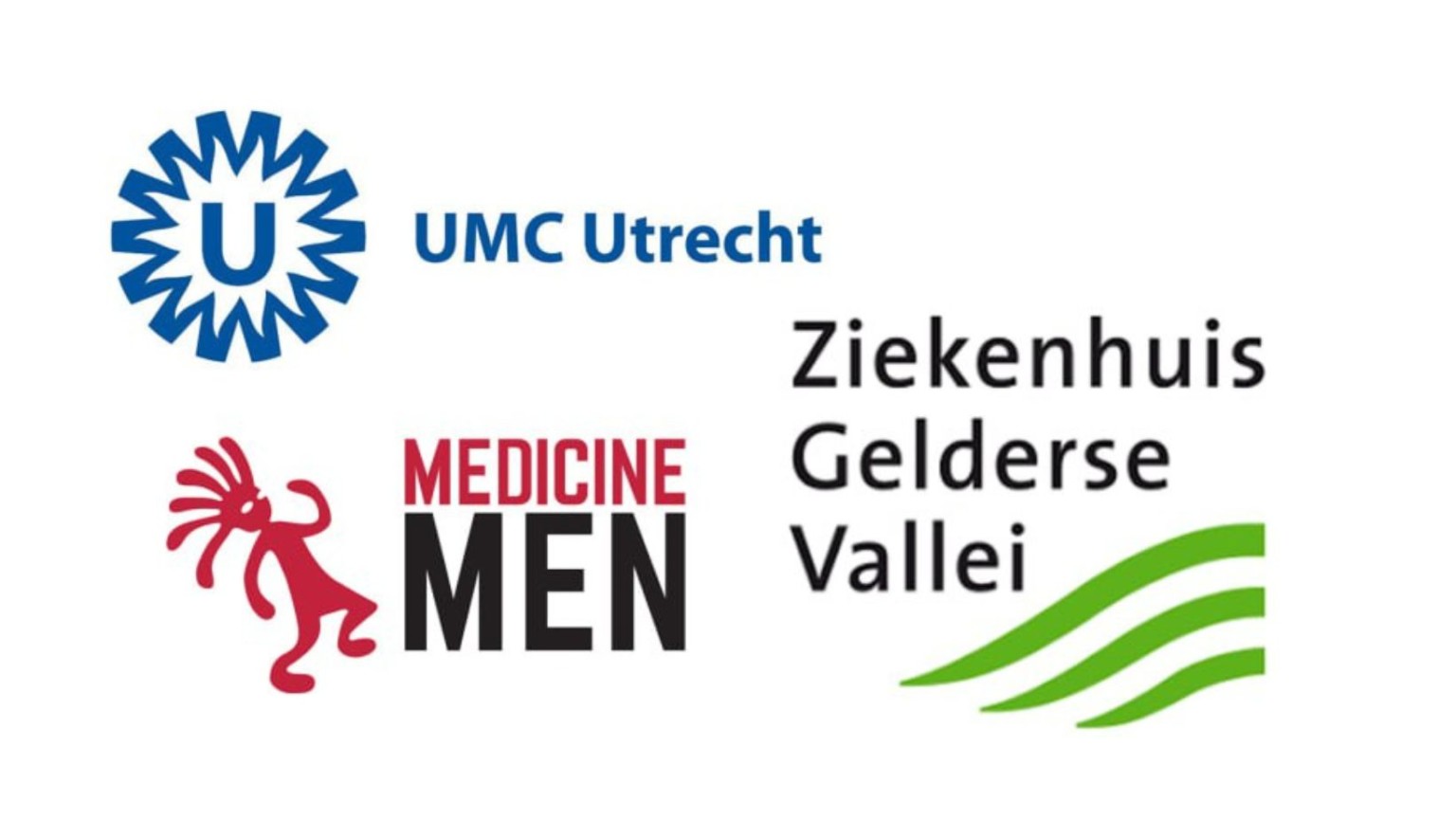 UMC Utrecht and Gelderse Vallei Hospital design new European heart failure care system
UMC Utrecht and Ziekenhuis Gelderse Vallei, together with care innovation company Medicine Men, are making a design for future integral heart failure care in three regions in Spain, Italy and Sweden. The number of heart failure patients is rising rapidly and people there are looking for smart solutions in which patients are given more control and at the same time caregivers are relieved. Here, heart failure patients will receive guidance at all stages of their disease, supported by digital technology.
The two hospitals were chosen by the European TIQUE program to create this design. Gelderse Vallei Hospital will test components in its own region in the next phase, with support from UMC Utrecht. The knowledge gained can later be used to improve Dutch heart failure care.
With an aging population and the increase in diseases of affluence, the number of patients with heart failure is also growing rapidly. At the same time, there is pressure on healthcare spending and a shortage of healthcare personnel in all European countries. Within the European Horizon2020 program, the three European regions of Catalonia, Avellino and Västerbotten launched a tender under the name "TIQUE" for a new form of regional heart failure care. Key goals of TIQUE are to give patients as much control as possible and support them wherever possible through digital technology, such as home measurement, active medication adjustment, e-learning, decision support, virtual care center (regional care center), chatbots and apps.  Informed caregivers can take over some of the support from caregivers. We are also looking at whether a professional case manager is of added value.  Special attention is being paid to the palliative phase and a focus on patient quality of life.
Prof. dr. Pim van der Harst, head of the Cardiology Department at UMC Utrecht, said, "TIQUE is interesting and important to us because it gives us the opportunity to link patient, primary, secundary and tertiary care, gain knowledge about how other countries are approaching this issue, and eventually deploy this integrated person-centered approach in heart failure care in the Netherlands."
Paul de Vries, eHealth and Innovation Project Leader at Hospital Gelderse Vallei: "We work together with different organizations in the Gelderse Vallei region. That is sometimes complex. Therefore, we are open to smart digital solutions for patients and loved ones and to strengthen the cooperation between healthcare providers in our region. The TIQUE design can be a basis for that.".
The Dutch consortium is led by Medicine Men,developer of the Viduet telemedicine platform. In addition to the three consortium partners, UP learning, Mediquest, Aurora Innovation AB, Machine2Learn and PEX life are participating in this project.
About the TIQUE buyers group
TIQUE, headed by the Hospital de la Santa Creu i Sant Pau in Barcelona, represents the regions of Catalonia in Spain, Västerbotten in Sweden and the Italian province of Avellino. More information can be found at https://www.tiquepcp.eu/ca/web/tique.
About the partners
UMC Utrecht is an international university medical center with the core tasks of care, research and education. With over 12,000 employees, UMC Utrecht, of which the Wilhelmina Children's Hospital is a part, is one of the largest public healthcare institutions in the Netherlands and the largest employer in the region. Our mission: together we improve people's health and create the healthcare of tomorrow.Together we create more value, because every person counts.
https://www.umcutrecht.nl/
Hospital Gelderse Vallei in Ede is a safe hospital that provides care based on the latest scientific knowledge. The care is high quality, well organized and people oriented. Together with the patient and other care providers in the network, the hospital works on health gains for the patient. The hospital does this through treatments and the prevention of illness, with attention to the quality of life. The Gelderse Vallei Hospital gives patients tools with which they themselves can build a healthy lifestyle, based on the building blocks: nutrition, exercise and sleep. In this way the hospital offers them health benefits for the rest of their lives.
https://www.geldersevallei.nl
Medicine Men in Bunnik has been building self-care applications focused on patients with chronic illnesses or in need of home monitoring since 2015. The Viduet platform was developed to provide healthcare providers with the right tools to optimally support and monitor their patients, clients and rehabilitants remotely. Viduet is deployed within hospitals, general practices, home care and network care for all chronic diseases. Medicine Men's mission is to return at least 1 million hours of time to caregivers by 2030. Viduet won the National Health Valley Bridge Prize in 2022. For more information, visit https://viduet.nl
Participating companies
https://uplearning.nl
https://aurorainnovation.com/nl
https://home.mediquest.nl
https://machine2learn.com
https://www.pexlife.com
Do you have a question?
If you have a general question, feel free to use the form on the right. If you have a question about sales, partners or support, please select this form instead