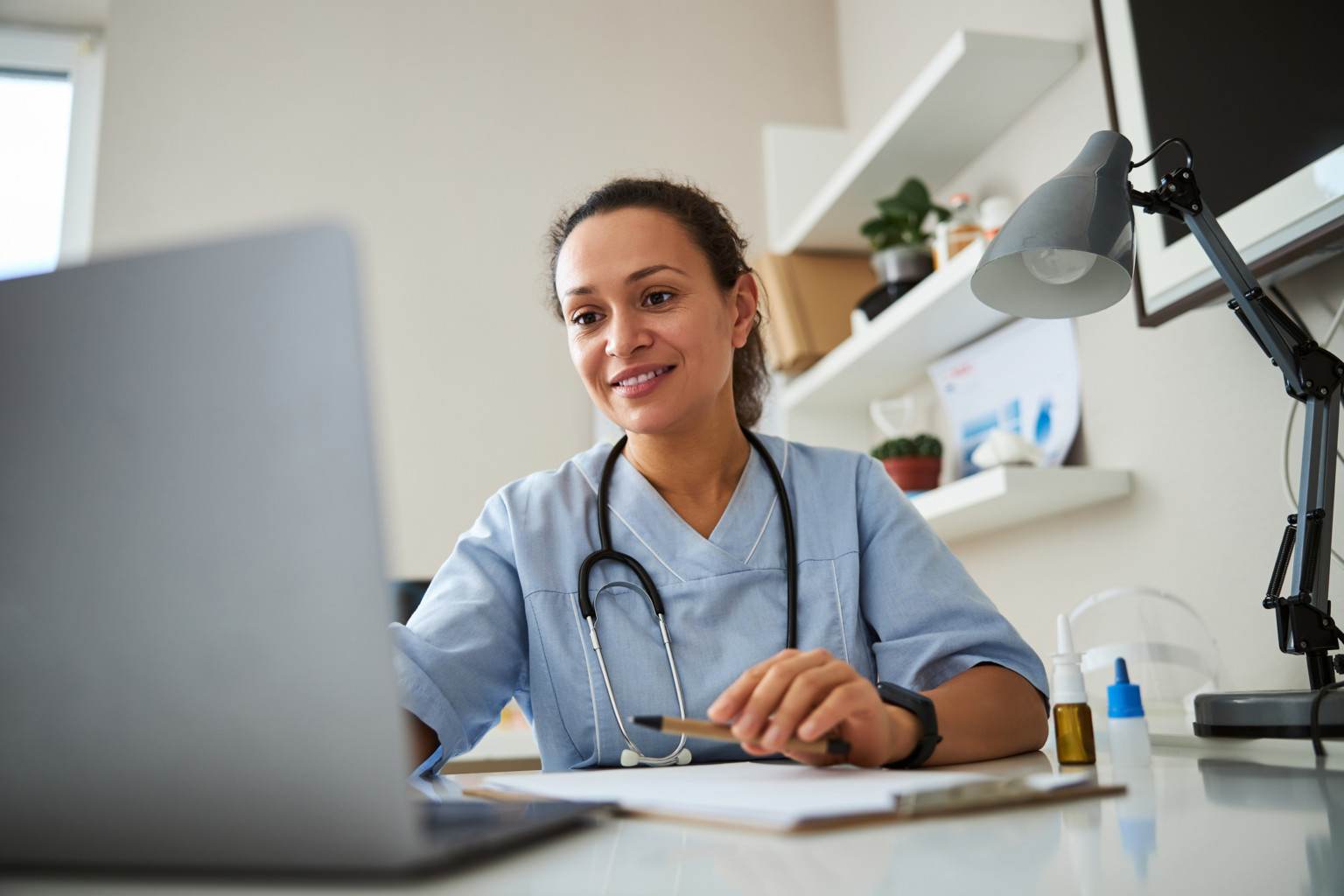 Security improvements in Aurora teleQ
This information regards all users of Aurora teleQ.
By the beginning of Autumn 2023, will we implement security improvements  in Aurora teleQ. This will affect:
How to reach Aurora teleQ
Login and Single sign-on (SSO)
Password composition
Why – Background
The main reason for this change is to further improve the security of our solution, in accordance with modern security principles and protocols. Therefor we are modernizing the technology that handles user logins to Aurora teleQ.
Access Aurora teleQ
All users will log in to Aurora teleQ via aurorateleq.com. If an organisation is using SSO login, those users will get two alternatives on the login page, login with username and password or with SSO.
The new login page will look a bit different but will include the same information as before.
If a user has logged in to Aurora teleQ previously, they will be redirected to the login page step 2.
The first time a user logs in to Aurora teleQ or if a user uses a new device (for example a new computer), they will enter the login page step 1 (aurorateleq.com). There the user will submit their username and e-mail address, and get redirected to the login page step 2.
Older URL:s to Aurora teleQ will continue to work.

Older URL:s will be removed by the beginning of 2024.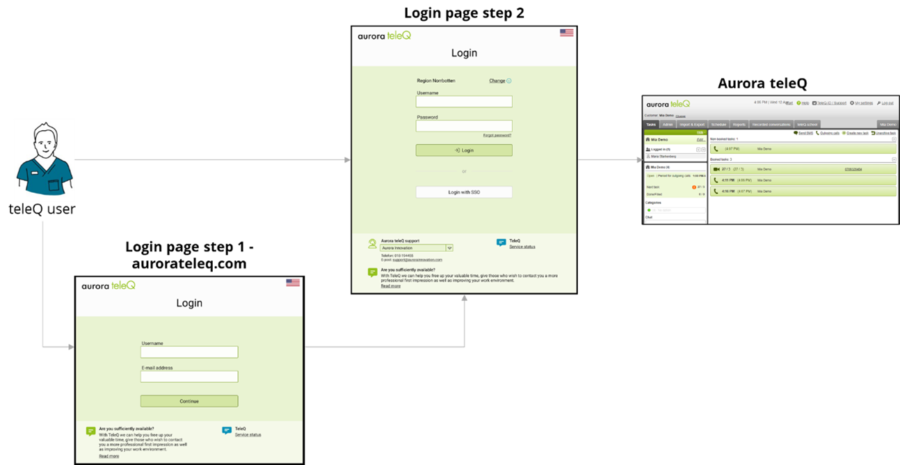 Password changes
Set password
After the change, only the user can set his / her own password.
No administrator will be able to set someone else's password.
If a user has forgotten the password, they can press Forgot password on the login page.
Password composition
We will also strengthen the composition of the password and how often the user must change it, which will increase the security of Aurora teleQ.
The password must consist of 12 characters.
It must include at least one of each of the following:
uppercase letter
lowercase letter
special character
digit
The password must be changed at least every 180 days.
Old passwords will work until the user changes the password.
What do you need to do?
Update of bookmarks and shortcuts (before 2024)

Links to Aurora teleQ within your intranet
Users own bookmarks to Aurora teleQ
Desktop links to Aurora teleQ

Make sure all your teleQ users have valid e-mail addresses.
When?
The changes will be implemented for all users and organisations during the beginning of the Autumn 2023.
We will implement the changes on one teleQ-system at a time. See upcoming upgrade information for more information.
Questions?
Please do not hesitate to contact us at Aurora Innovation if you have any questions.
Do you have a question?
If you have a general question, feel free to use the form on the right. If you have a question about sales, partners or support, please select this form instead