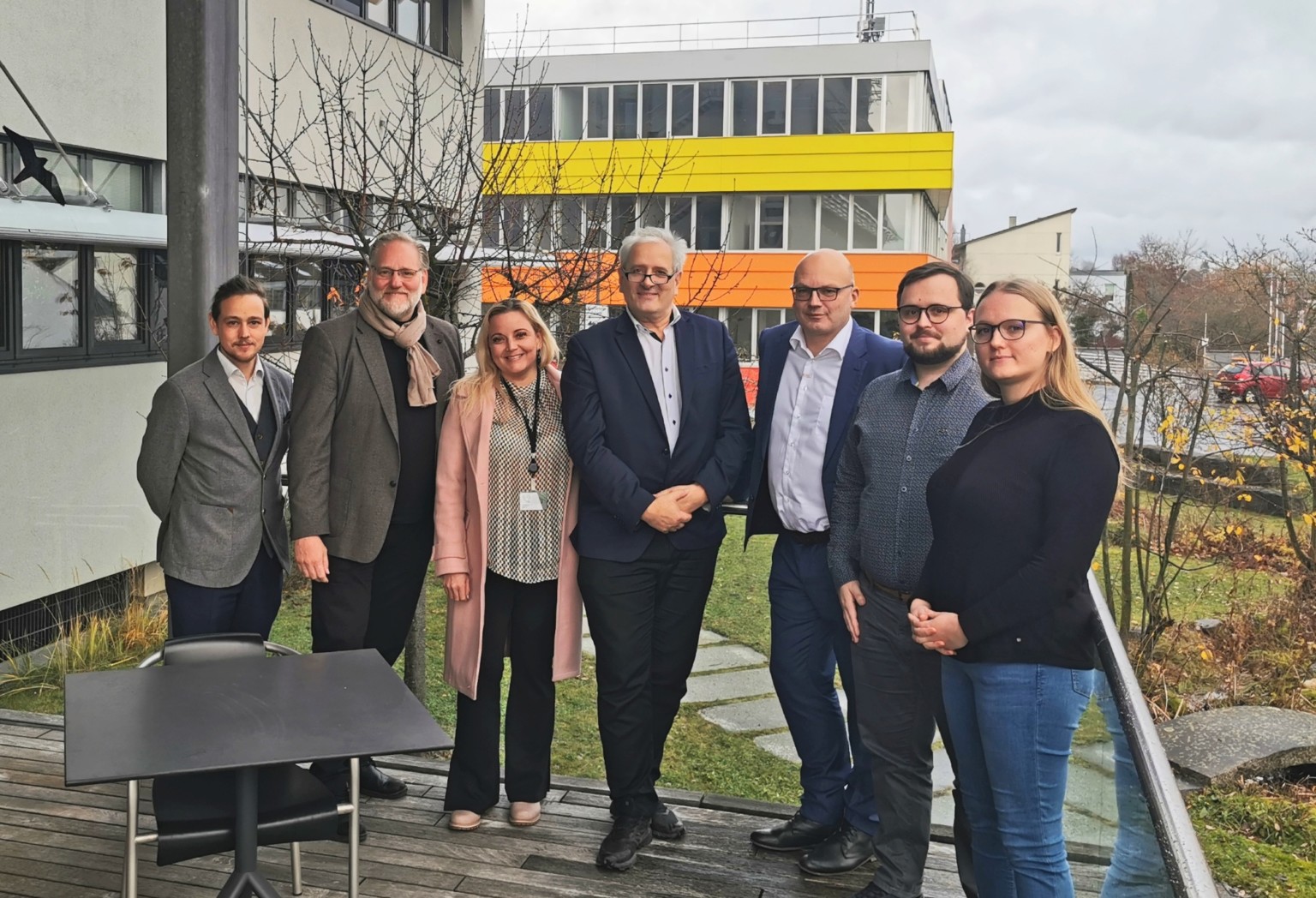 Partnership between Aurora Innovation and PenTribe International offering patient contact management in German speaking markets
Aurora Innovation and PenTribe International have signed an agreement which enables the two companies to deliver modern contact management platforms for healthcare organizations in German speaking countries.  
The partnership combines Aurora Innovations contact management platform with digital solutions from PenTribe International (based in Hagenberg, Austria), meaning the healthcare units can provide a consistent, automated healthcare communication solution to its patients and partners.
The collaboration is supported by a mutual third partner, InfraCom Communications, with whom Aurora Innovation has an ongoing collaboration. As a result of the collaboration between the three companies, customers can benefit from the combined offering creating a complete solution for cost effective contact management, including workflow, time scheduled callback and statistics for resource planning. 
Aurora teleQ increases availability for patients and automates the contact flow
Aurora Innovation's platform teleQ greatly reduces and automates the incoming contact flow in healthcare, helping hospitals and healthcare centers to boost their productivity at the point of care. The solution ultimately ensures increased availability for patients/customers and a better work environment for healthcare employees.  
PenTribe International simplifies communication and process integration
PenTribe International designs and applies innovative and integrated top-solutions for improved business process flow.  Based on well-targeted analytics PenTribe's solutions provide a maximum of efficiency of the communication-architecture for knowledge-based processes. The scope of application includes business to consumer processes as well as business to business processes.
Smart integrated communication by InfraCom Communications
InfraCom Communications delivers smarter business communication solutions – feature-rich hosted PBX, CRM integrations and unique Microsoft Teams applications – for use on softphone, handset or mobile. 
Collaboration between the three companies providing market leading solutions
Together PenTribe and Aurora Innovation will be able to offer market leading contact management solutions for healthcare organizations as well as other businesses across the German speaking market.  
"Efficiency, simplicity and reliability of communication helps to stay on top of the dynamic requirements hitting healthcare organizations. " says Horst Baumgartner, CEO at PenTribe International. 
"We see great opportunities with our partnership, and I am confident that we can deliver true value to our common customers" says Janne Valinder, Strategic Partner Alliances, Aurora Innovation. 
Want to hear more about how we can help you and your customers to be more available and cost effective?
Experience the efficiency-effect of the unique solution of Aurora Innovation for healthcare-units with a test offered by PenTribe in common! Send your inquiry to PenTribe's Homepage and receive a test-solution free of charge for your department or organization. 
PenTribe providing integrated Aurora & InfraCom Call Management Solutions in Austria 
Company descriptions: 
Aurora Innovation is the Nordic Market Leader, providing SaaS specialist communication tools for healthcare, dedicated to increasing access to care services and creating well-functioning work environments for healthcare professionals.
Aurora Innovation – It´s about time 
PenTribe International in Hagenberg is determined to provide online-solutions for communication, knowledge- and process-integration in companies, public organizations and communities. The integrated communication solutions by PenTribe accelerate processes within organizations and towards their external clients and partners.
PenTribe International – Solutions for Knowledge Workplaces 
InfraCom Communications, one of Sweden's premier smart telecommunications solutions now available in the UK and International B2B market. Feature rich, hosted telephone exchange system with native Teams Phone integration, CRM integration and custom solutions. Premium service at an affordable cost.
InfraCom Hybrid Workplace Solutions 
Left to right: Maximilian Hüthmayr, Reine Aslander (both Aurora Innovation, Sweden), Sylvia Naderer, Horst Baumgartner (both PenTribe International, Austria), James Pink (InfraCom Sweden & United Kingdom), Michael Traxler, Julia Kaindl (both PenTribe International, Austria) 
Do you have a question?
If you have a general question, feel free to use the form on the right. If you have a question about sales, partners or support, please select this form instead