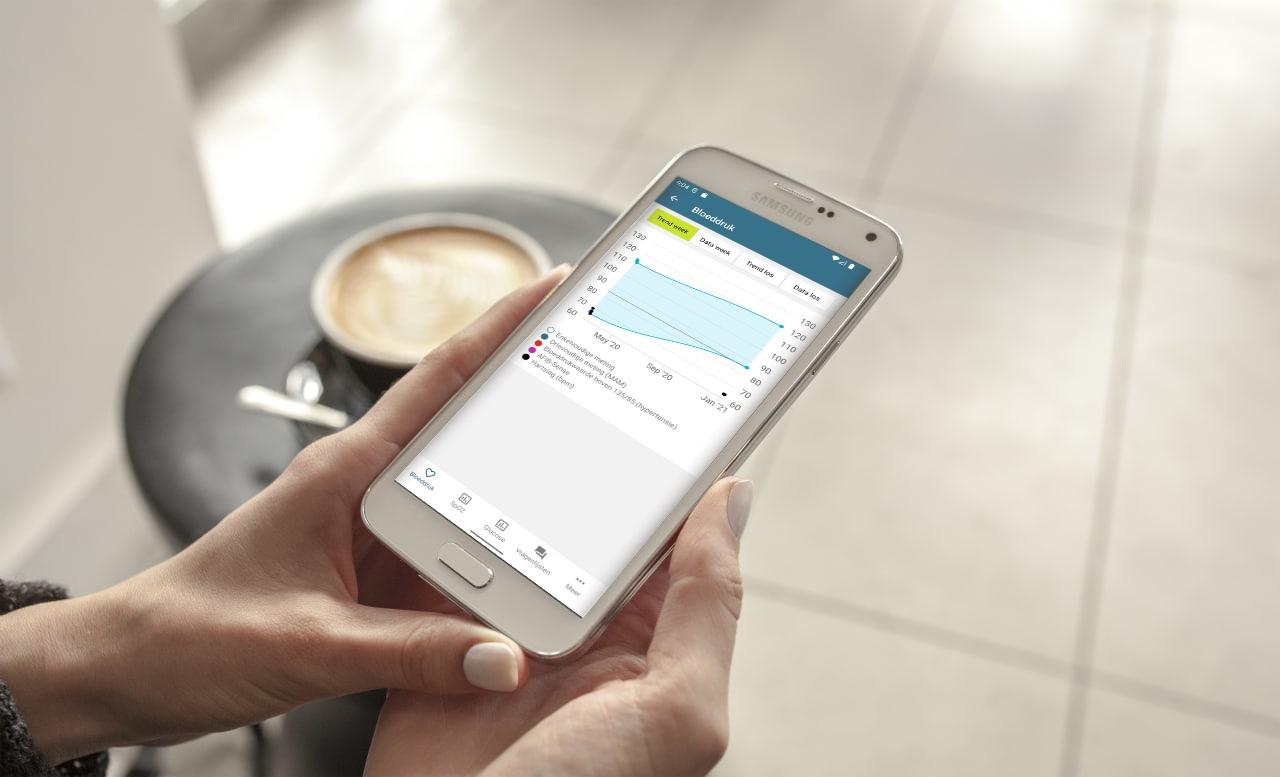 Partnership between Aurora Innovation and Medicine Men – offering tools for healthcare to improve the quality of life for chronically ill patients
Aurora Innovation and Medicine Men have entered into a partnership to offer general practitioners new solutions that improves their work helping chronically ill patients in their day-to-day life. Where Medicine Men has years of experience in monitoring patients and enabling patients to take control of the self-management of their chronic illness, Aurora Innovation with the platform teleQ, has extensive experience in processing incoming calls, emails, and appointment requests within the general practice.
Redesigning the daily work in general practice
The integration between Medicine Men's platform, Viduet (formerly known as Emma), and Aurora teleQ makes it possible to translate digital care paths into integrated communication solutions for the entire general practice.
Together Medicine Men and Aurora Innovation can offer GP practices a joint solution in which incoming signals or appointment requests from Viduet are processed in an integrated communication system for all incoming communication from the entire GP practice. This enables the GP practices a better work environment with cost effective contact management, including workflow, time scheduled callback and statistics for resource planning.
How does it work?
The chronically ill patients use a device that measures their medical status at home, enabling them to manage their own condition and health. They are also regularly reporting the status of their well-being through questionnaires in Viduet. The information is transferred to General Practitioners and hospitals enabling them to monitor their patients. If a status mark or questionnaire is outside the normal range (higher or lower) Viduet sends a task to Aurora teleQ to contact the patient. The task will pop up in Aurora teleQ and the GP assistant or the outpatient clinic nurse will contact the patient about their current wellbeing connecting directly with Viduet for the right information regarding the specific patient.
The partnership enables Veendokters patients even higher security
Manager of general practitioner practice Veendokters, part of Dokter Drenthe, uses the joint applications from teleQ and Viduet. "Veendokters stimulates patients to take control of their health. We want patients to take the lead in their treatment and know what their measured vital values mean for them. Through the cooperation between Viduet and teleQ we are able to monitor our Diabetes Mellitus- and Hypertension patients safely at home. We receive a warning when a critical threshold had been exceeded and then contact our patient."
Benefits
The patients take control of their health and can easily schedule appointments with their doctor if necessary.
User friendly for patients because the performance of measurements, filling out questionnaires, and planning check-up appointments are bundled into one platform.
Alarming measurements are easily processed into callback requests for the general practice to prevent serious complications.
Patients are actively supported in making follow-up appointments.
"The collaboration with Medicine Men is fully in line with our strategy to be the digital platform for patient contact management within healthcare. The GP assistant or outpatient nurse has all contact questions from patients immediately through Aurora teleQ, including the deviating values ​​of measurements via the Viduet platform that require action towards the patient. An integration with benefits for all involved" says Nicole Hendriks, Country Director, Aurora Innovation, Netherlands.
"Our Viduet platform is very capable in sending signals and alarms when certain critical thresholds of vital values have been exceeded. Aurora teleQ is great in letting GP's and their team prioritize actions and reactions. The combination is a typical example of 1+1=3" says Oscar van Dijk, CEO of Medicine Men.
About Medicine Men
Medicine Men BV has been building mobile self-care solutions for patients with chronic illnesses since 2015. The Viduet platform has been developed to provide healthcare providers, both hospitals and general practitioners, with the right tools to optimally monitor and support patients remotely. When eHealth is used in the right way, it offers many opportunities to organize care more efficiently and to leave more time for the patients who really need it. That is why Medicine Men offers healthcare organisations a total solution, in which patients take control of themselves and in which Viduet guides patients were necessary in performing measurements, filling in questionnaires, or making check-up appointments.
About Aurora teleQ
Aurora Innovation focuses on improving access to care and creating an efficiently functioning work environment for healthcare providers. Aurora teleQ brings caregivers and people in need together at a time that suits both and via the most suitable means of communication, such as callback, chat, email, video, and recording calls independent of a telephone exchange.
Do you have a question?
If you have a general question, feel free to use the form on the right. If you have a question about sales, partners or support, please select this form instead