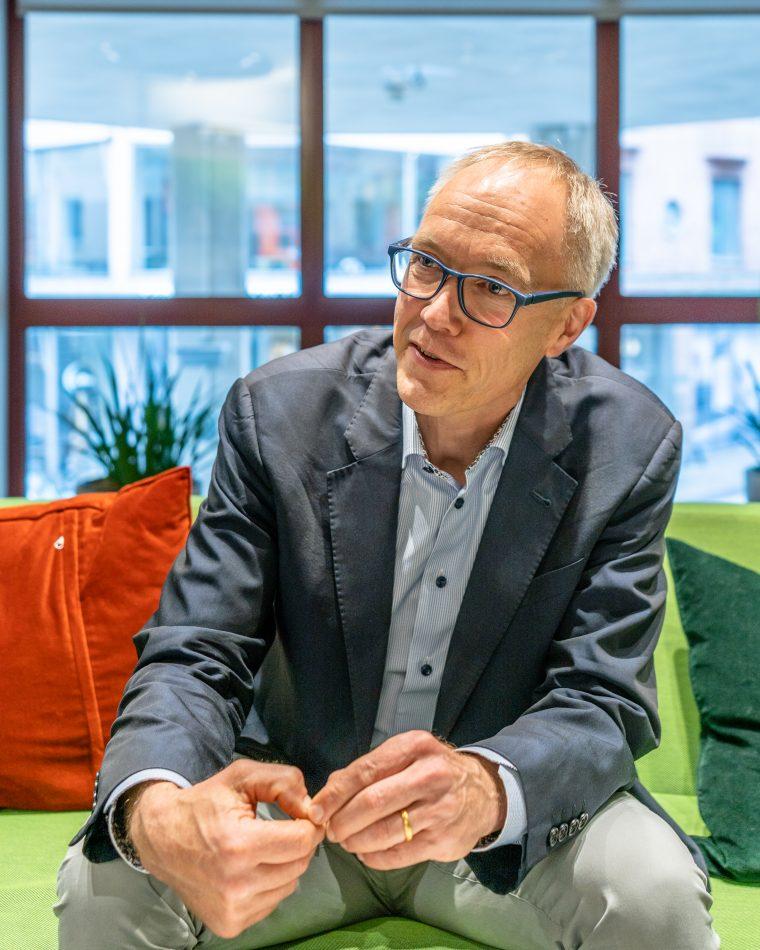 New innovative CEO to Aurora Innovation
This autumn Martin Ingels will step in as CEO at Aurora Innovation, the company that has helped the healthcare sector with phone availability for over 20 years. Martin's most recent position was a head of the Innovation Centre at the Karolinska University Hospital.
A more available healthcare
The healthcare sector is in the middle of a digital transformation, where one main goal is to strengthen the primary care sector and make it more available to patients. A more available, local healthcare together with new ways for working will help make sure the limited resources within the healthcare sector can be used better and last longer.
"There is a huge potential for development within the healthcare sector, in so many different dimensions", says Martin Ingels.
The future of healthcare
At the Karolinska University hospital they often perform needs inventories and one thing they've found is that there are great challenges regarding the patients' contact with their healthcare provider. Martin believes that Aurora Innovations product Aurora teleQ is very well known within the healthcare sector. With Callback Aurora Innovation has found a solid recipe that they can now keep improving upon to further position the company on the market. New digital solutions are developed based on customer needs and with the intention of enabling a digital transformation of patient contact.
"I believe that Aurora Innovation has positioned them self in a sweet spot right now, from where the development can go in multiple directions", conclude Martin Ingels.
For more information, please contact:
Petra Månsson
Aurora Innovation – Marketing Director
0722 371 501
Do you have a question?
If you have a general question, feel free to use the form on the right. If you have a question about sales, partners or support, please select this form instead