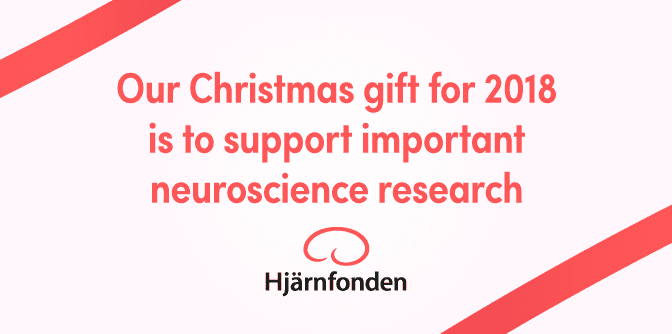 Aurora Innovation supports neuroscience research
Every year around Christmas, Aurora Innovation choose to donate an amount to a specific organisation or cause. This year our employees had the opportunity to send in their own suggestion on a cause that they would like the company to donate to.
We are proud to announce that this years Christmas donation goes to The Swedish Brain Foundation (Hjärnfonden). This organisation raises money for research and information about the brain and its diseases, injuries and disabilities. The Swedish Brain Foundation's areas of engagement covers all parts of the central nervous system, i.e. the brain, the spinal cord and the peripheral nervous system.
"Every third Swede will in some way experience a brain disease during their life. May it be depression, anxiety, ALS or Alzheimers. That is why we choose to donate to The Swedish Brain Foundation to support the primary and widest research within the neuroscience research in Sweden", sais Katarina Svensson, CEO at Aurora Innovation.
Do you have a question?
If you have a general question, feel free to use the form on the right. If you have a question about sales, partners or support, please select this form instead