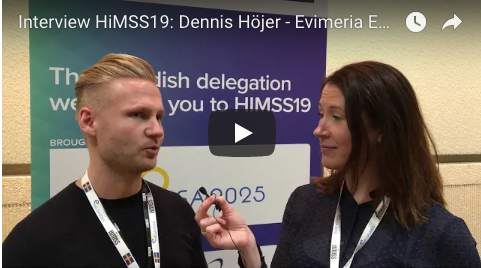 Interview from HiMSS: Dennis Höjer – Evimeria EMR
Time for another interview from HiMSS 2019, this time with Dennis Höjer. He is the CEO of Evimeria EMR. Dennis talks to about the importance of preventative care in the future. He also shares his thoughts on the biggest challenges facing the healthcare sector in 2019.
Remember to turn on the English subtitles!¨
Do you have a question?
If you have a general question, feel free to use the form on the right. If you have a question about sales, partners or support, please select this form instead