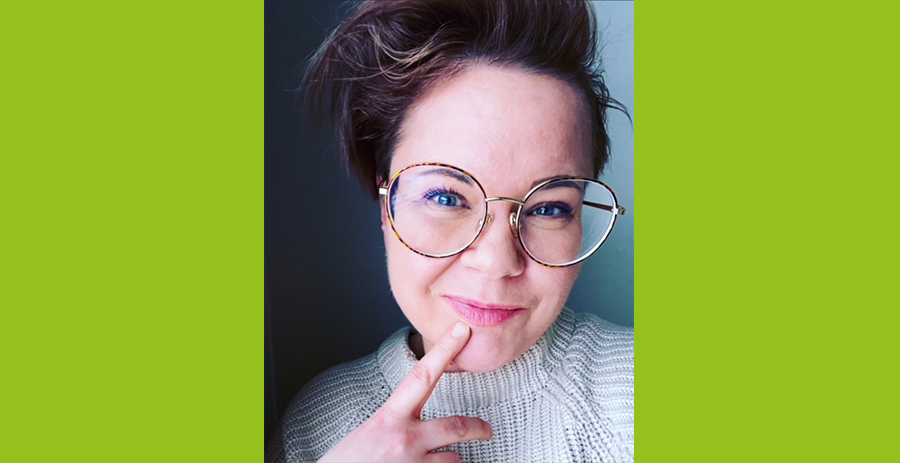 Elina Ruoppa's career story: Multi-skilled pro making Aurora's clients' wishes come true
In this blog series, we share career stories from the Aurora Innovation team. Elina Ruoppa works as Delivery Project Manager. Solving clients' challenges, making their wishes a reality and using her own diverse skills independently make the job very rewarding for Elina.
Elina started at Aurora Innovation in winter 2021 in the middle of the coronavirus pandemic. Elina got the job through an opportune coincidence.
" I have worked in different sales, marketing and communications jobs. I´m also a physiotherapist. After I graduated the aim was to become self-employed physiotherapist, but the coronavirus messed up those plans," says Elina.
Aurora Innovation's job advertisement on LinkedIn caught her attention.
"I felt a pull towards the work tasks of my earlier career, so when I noticed Aurora looking for a Delivery Project Manager, it felt like my job from just the description."
Independent planning of weeks and days brings freedom to the work
When Aurora Innovation's client buys the teleQ solution, the client moves from the sales process to the implementation and training phase. The client and Aurora together specify the exact teleQ setup that the client needs. After that, the implementation and training are planned and executed.
"I train clients to use teleQ from the very basics to finer details. In the implementation, we make sure that everything gets going well and that the client has the necessary skills to use teleQ independently. It's very important for me that the client is happy."
Elina enjoys working with other people in particular. Successful trainings and good interactions with clients give her energy. At Aurora, working on problems and solving them is part of the everyday job.
"I'm definitely a team player despite liking independent work. I really like being able to plan my weeks and days myself. In general, we can impact our own work significantly at Aurora. Remote work has become the norm. The advantage there is having a small team, but it requires good internal communications and sharing information with each other," says Elina.
In the interview, she describes herself as someone who likes to get things done fast. She enjoys taking on tasks and advancing them quickly. At Aurora Innovation, she's gotten a chance to develop patience.
"I like it when things get done. My own pace is very fast, but I also need to adapt to other people's pace. At Aurora, I've learned a kind of patience and to be okay with unfinished things in a new way."
Elina describes Aurora Innovation as an inspirational, able to change and caring workplace.
"We are in the middle of chance. The focus areas of our company are changing and we are aiming to grow internationally. Aurora teleQ has been the clients' favorite for a long time, but as the world changes, Aurora must change with it. We're well on our way."
And what about time off work?
"I confess that I'm learning to relax all the time. I go into the forest with my dog, I do snowboarding in winter, and, during the summer, I do downhill mountain biking. It's a combination of relaxed and speedy hobbies."
Do you have a question?
If you have a general question, feel free to use the form on the right. If you have a question about sales, partners or support, please select this form instead