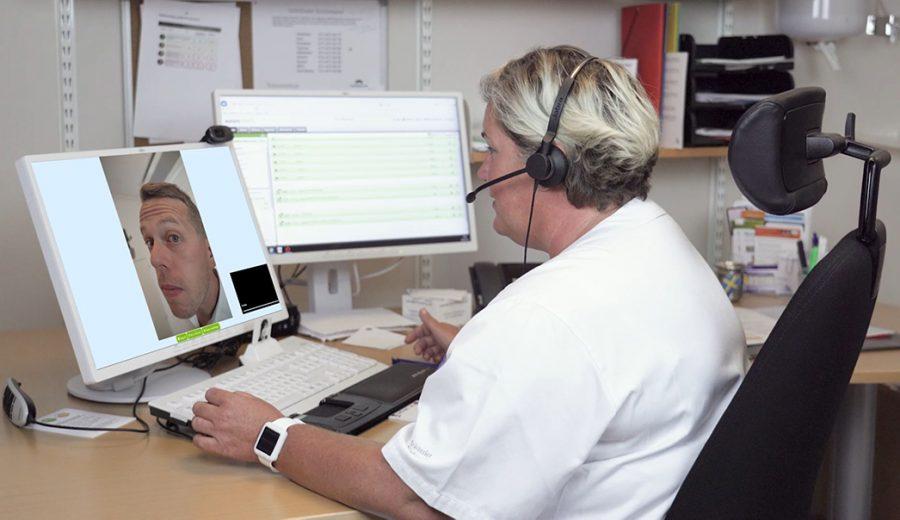 Aurora Innovation pilots remote mental health services for youth with new Aurora teleQ video feature
Espoo, Finland (June 11th)
Aurora Innovation, the company behind the market leading Aurora teleQ communication solution, has announced its first pilot video appointments in Finland to handle patient discussions within a healthcare professional's daily workflow. The pilots are aimed at making it easier and more comfortable for digitally native youths to seek and get the care they need.
The decision to start with youth mental health services follows the trend of more youth spending time online having grown up with these technologies as a normal part of their lives.
"By working with different clinics, we learned that more young people are hesitant to get mental health services they need. Sometimes they can't travel to the clinic or they may find publicly visiting a clinic for help difficult," says Mikael Liias, Country Director for Aurora Innovation Finland. "In line with the 2030 Finnish healthcare reform goals, we see our contribution as allowing healthcare providers to maximise their time with each patient, deliver better service, and do it at a lower cost."
During a voice call with the patient, a care provider simply sends a message with a link to the phone of the patient, which initiates a video call when clicked. "First-line healthcare workers can now seamlessly use our video feature for patient communication in their daily workflows, meaning it's much easier for health professionals to reach these young people," continued Liias.
The service has already been launched in Sweden in several clinics for other uses. Ann Boman, a nurse at Mönsterås healthcare centre in Sweden, admitted she was sceptical at first when the system was introduced at their clinic. However, quickly after its introduction, she had calls that demonstrated how useful video is combined with Aurora teleQ workflow.
"I had a mother who called in on behalf of her son. She was worried he might have contracted Borrelia. I asked her to switch to video during our call, and it worked very well. I could see the red mark and could quite quickly determine that this was absolutely not a case of Borrelia," said Boman.
As a result, the patient could get a more accurate diagnosis without an unnecessary trip to the clinic. Ms Boman was able to prescribe an answer on the spot while making time available in her schedule for more patients.
Founded in 1996, Aurora Innovation has provided over 3,000 cloud-based installations in the European healthcare market, and currently has offices in 5 countries. The company will continue to announce new pilots throughout the rest of 2019 and into 2020.
For additional information:
Mikael Liias
Aurora Innovation – Country Director Finland
+358 (0) 40 830 87 96
mikael.liias@aurorainnovation.com
Do you have a question?
If you have a general question, feel free to use the form on the right. If you have a question about sales, partners or support, please select this form instead