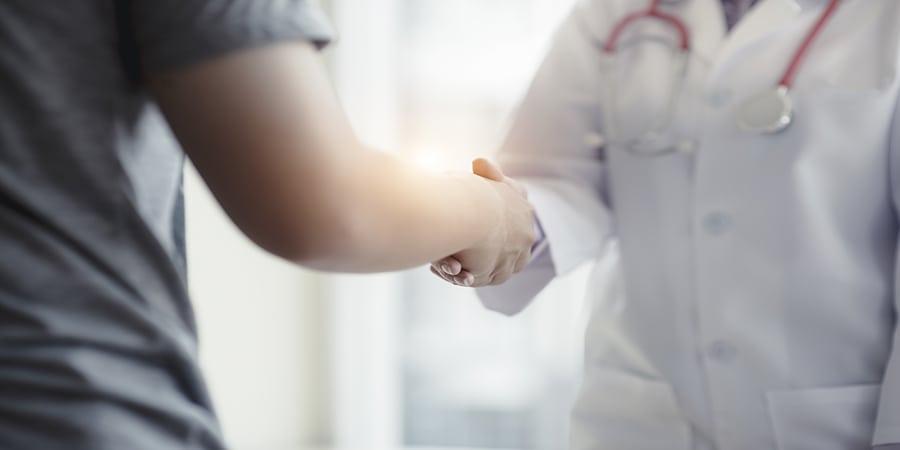 5 steps to a modern healthcare center
Patients, staff, politicians and healthcare managers all want modern solutions to make the healthcare processes more efficient. In this blog post we will take you through five steps that are important for a healthcare manager to consider before starting the process of modernizing.
To reach a high patient satisfaction is a top priority for healthcare managers regardless of if they're managing a healthcare center in the primary care sector, a private practice or a clinic in a hospital. To succeeded in this mission it's crucial that the staff are satisfied with their work place and feel like they have the support they need to provide to best healthcare experience. Clearly managers care about their staff but sometimes it can still be hard to meet their needs. Patients also have needs and expectations that must be met when they seek care, and these are ever changing.
Here are five steps patients go through that can be optimized to create a better experience for them:
1. Phone availability
For patients it's important to easily be able to get in contact with their healthcare provider. Most still do so over the phone.  The patients' experience is split, many feel that it's complicated. There's a fear that you have to wait by the phone all day if you want to reach your healthcare provider. Even with callback systems, sometimes the nurse doesn't call back at the agreed upon time. Healthcare staff also struggle with the phones as well sometimes. It can be a loud and stressful work environment where they sit and need o be able to answer phone calls from patients. But in a modern work environment phone calls should happen in a quiet surrounding with a calm tempo.
2. Multiple options
Patients appreciate when there are multiple ays to reach their healthcare provider. Such options could be the ability to walk into a clinic and make an appointment in the reception, stop by for a drop-in appointment or schedule an appointment online. A modern healthcare provider, according to the patients, will meet them half way and are available in multiple ways.
3. Information about waiting times
Sometimes the waiting time to see your regular doctor can be as long as a month, which obviously is way too long. If the patient wants an appointment sooner, they have to settle for a different doctor than the one they're used to. This makes It harder for the doctors to give the patients a good experience. Also, it's not rare that patients wait in the waiting room for longer than they should because of delays. If the doctor is delayed such information should be relayed to the patient in the waiting room. No one should be expected to wait 30 min after the scheduled time with no information.
4. Time spent wisely
Patient's have mentioned in several studies that it's important to get the time they need in the doctor's appointment. But as we all know, lack of time is a big issue within the healthcare sector and every thing have to run smoothly and be timed to perfection in order for the schedule of a day not to fail. As a manager you need to be able to help your staff prioritize their time and give them the best tools to help
5. Unity among healthcare professionals
Modern healthcare centers or clinics give the patients the opportunity to understand what's going on in terms of their care. They can expect to be kept informed. If they have to meet with a lot of differs specialists, those specialists will present a united front. Patients often prefer to see their care as one process, instead of several small pieces. Lack of unity among the different healthcare professionals they encounter will have consequences for the patient. They won't know who to turn to or who to trust.
Conclusion
There are five basic steps to consider when you want to modernise and improve your healthcare center or clinic. Your staff need the best tools available to give the best care possible. Patients want to understand what's happening around them wether they're being treated by a team or if they have to wait longer for an appointment – just keep them In the loop. Availability in different shapes is a recurring theme that you as a manager really need to work on continuously in order to be able to provide first class healthcare.
Do you have a question?
If you have a general question, feel free to use the form on the right. If you have a question about sales, partners or support, please select this form instead