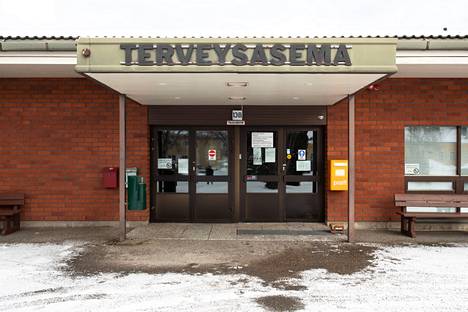 Janakkala healthcare center
In spring 2023, the Janakkala healthcare center in Finland started a pilot which succeeded in significantly decreasing the number of calls, and made care paths more efficient.
The Janakkala healthcare center began to use the Aurora teleQ system in a new way in spring 2023 to improve customers' care paths. Based on experiences from the first few months, the pilot has been very successful.
Healthcare centers in Finland have long struggled with heavily congested phone lines. In some cities, customers have waited for a callback for several days. The city of Janakkala wanted to solve the problem by improving customer coordination and the speed of care paths.
With Aurora teleQ, the customer selects a reason for getting in touch with the healthcare center and is guided directly to the correct professional – a nurse, a physiotherapist, or a specialist nurse focusing on mental health and substances. 
Traditionally, all calls are directed to a nurse that assesses the care needed for each individual patient. However with Aurora teleQ, the customer is immediately put in contact with the appropriate expert and gets the correct care faster than before.
During the pilot, physiotherapists have been able to handle 72 percent of patients guided to their services. In Janakkala, that means that about a thousand calls have been removed from the general callback queue in three months.
"About 20 percent of customers were directed to doctors after an assessment by a physiotherapist, when previously almost all patients with musculoskeletal symptoms spoke to a doctor first. We know from research that most customers benefit from being examined and instructed by a physiotherapist more than from an appointment with a doctor," says Suvi Hämäläinen, Regional Medical Director in Janakkala.
The experiment has garnered interest elsewhere in Finland, and if the results continue to be encouraging, the model may be deployed in the entire Kanta-Häme area.
Overloaded phone lines are a major reason for stress experienced by nurses, impacting productivity and work well-being negatively.
"The burden of calls is a significant problem and solving it is a concrete and also a simple way to improve the efficiency of care and improve the everyday work that nurses do. It's equally important that people get the care they need faster. Sometimes, people have to wait for a callback for several days and when they finally make contact with their healthcare provider, the care path is still in square one. In the Janakkala pilot, people got the right help much faster than we have gotten used to," points out Toni Kivinen, Country Director for Finland and the Baltics at Aurora Innovation.
Do you have a question?
If you have a general question, feel free to use the form on the right. If you have a question about sales, partners or support, please select this form instead