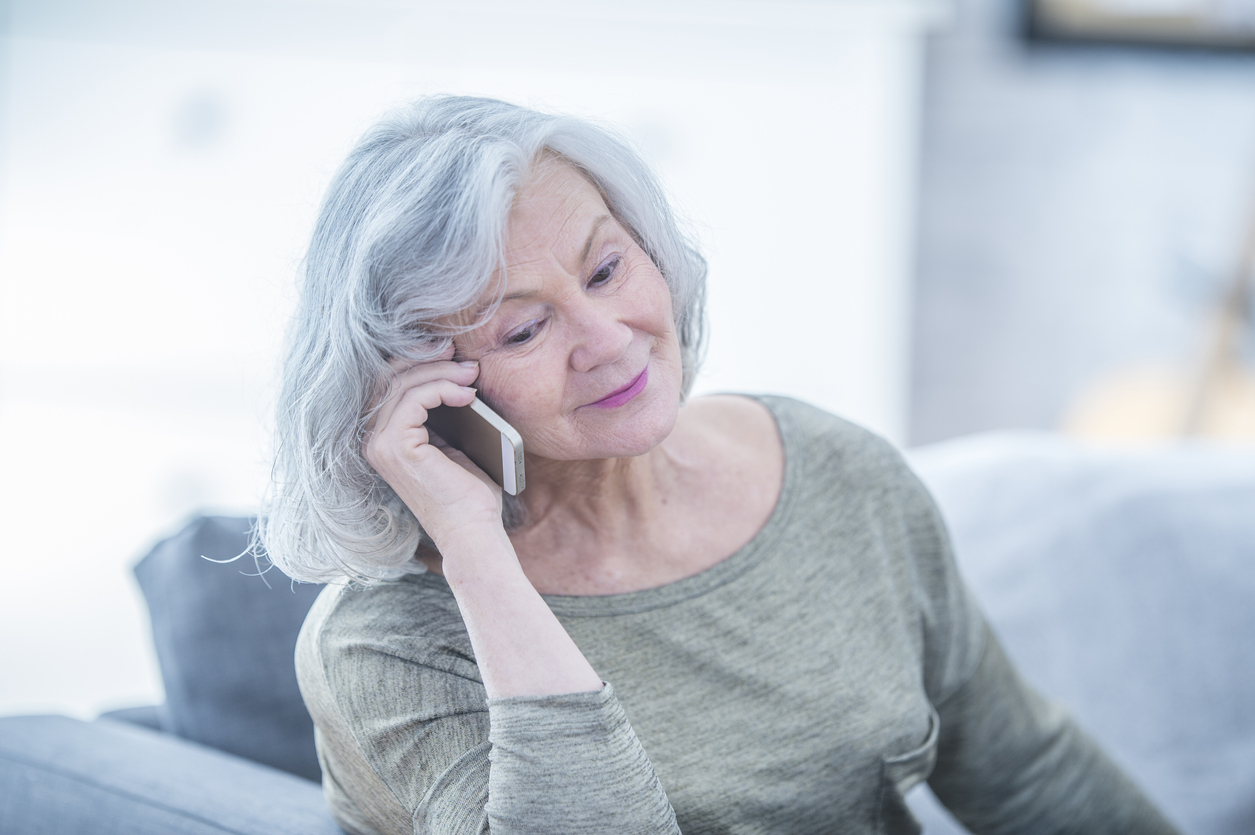 Senior citizens get quick help for digital problems remotely – "Many are surprised by how easy the phone service is"
SeniorSurf's volunteers help older citizens with digital challenges remotely. Many customers are practiced in using digital apps and devices, but help is available for all skill levels. SeniorSurf is now using a new phone service to make it easier to coordinate help requests.
Statistics released by SeniorSurf, a remote help service for digital challenges led by the Finnish Association for the Welfare of Older Adults, show that senior people around Finland need help for using digital programs and applications, as well as problem-solving concerning devices and operating systems. More than half of the help requests concern computers. Smartphones and tablets are the second most frequent reason for contacting SeniorSurf.
The data collected by SeniorSurf covers more than a hundred help requests from March until mid-May.
Most digital problems concern applications or programs, or the use of a digital device, its settings and updates. Accounts and passwords as well as issues with internet connectivity and phone subscriptions are a cause for trouble for older users.
"The need for help in digital matters has grown strongly in the last few years as everyday services are becoming digitalized. There are more and more devices, operating systems, and services, and they are also changing quickly. 10 years ago more than a quarter of over 65-year-olds had never used a digital device. Now digital know-how has become a basic skill that needs to be updated regularly," says Emmaleena Niemi, Coordinator at the Finnish Association for the Welfare of Older Adults.
Since 2014, the aim of SeniorSurf has been to strengthen the digital inclusion of older people. SeniorSurf connects organizations and groups working with digital inclusion and skills of older people, publishes support materials, collects information and influences attitudes concerning digital skills of older citizens. One of SeniorSurf's most important tasks is to encourage older people in the use of digital devices, apps, and services.
The Finnish Association for the Welfare of Older Adults has noticed that many people who turn to SeniorSurf underestimate their digital skills, and think that they can't even learn them.
"Volunteers tell us that both face-to-face and on the phone many seniors worry that they are stupid when the problem cannot be solved without help. However, after some guidance, our customers are very relieved when they find a solution to the problem and have learned something new at the same time. More than half of the digital problems are solved in less than an hour. We want to encourage every senior facing digital challenges to bravely ask for advice," says Niemi.
Since March 2023, SeniorSurf has been using Aurora Innovation's teleQ callback service. Aurora teleQ helps make the work of SeniorSurf's volunteers easier and faster. All help calls go through Aurora teleQ. The video calls included in teleQ help in problem solving and help build trust between the customer and the guide.
The average age of people who contact SeniorSurf is 75 years old. The oldest customers are almost 90 years old. SeniorSurf's guides are usually a little over 70 years old. Belonging to the same generation makes conversation easier and problem-solving is more relaxed.
SeniorSurf's guides are technically skilled, retired volunteers who want to share their expertise with others. Thanks to this, customers who need help with digital problems get to discuss the challenges with a peer. There are currently a total of 24 volunteers in different parts of Finland.
SeniorSurf is not tied to time or place, so the remote volunteers can choose a time and place that suits them. It is also possible to select suitable tasks.
"Working as a remote volunteer is a rewarding job. Since remote guidance is done using the phone, it is important to listen carefully to the person who needs help, to be able to guide them, and also to explain exactly what is being done. This is especially important when I access the customer's device remotely. Trust is the basis of everything. The most important motivator for working as a volunteer is the joy of helping," says Pauli Säynäväjärvi, who volunteers for SeniorSurf's remote guidance.
Aurora tele Q is typically used by healthcare operators, such as health centers. Tapani Kyrki, CEO of Aurora Innovation is happy about how the service can be used for different needs.
"Finland has a significant number of older users of digital devices and software. To make sure that as many seniors as possible are included in the development of technology and can learn new things, it is very important that they can easily get support for both small and big problems. Everyone knows how difficult it can be to search for an answer to, for example, software update problems. It's much more helpful to go through the problem in peace with a competent person," says Kyrki.
Although the majority of digital challenges are related to everyday things, new forms of technology also garner interest.
"Seniors are very enthusiastic users of technology. Our volunteer guides have even been asked about the use of artificial intelligence in their daily lives," says Niemi.
###
For more information:
Toni Kivinen
Country Manager, Finland and the Baltics
+358 50 358 9958
toni.kivinen@aurorainnovation.com 
Emmaleena Niemi, Coordinator, The Finnish Association for the Welfare of Older Adults
+358 50 571 4462
Aurora Innovation is a leading healthcare SaaS specialist dedicated to increasing access to care services and creating well-functioning work environments for healthcare professionals. Aurora teleQ brings together healthcare professionals and people in need of care – at a time that suits both, and through the most convenient means of communication – resulting in a better experience for patients and a smoother process for healthcare professionals. From its headquarters in Sweden and offices in Finland, the Netherlands, Portugal and Spain, Aurora Innovation is continuously expanding its leadership into new European markets. For more information, visit www.aurorainnovation.com

Supporting the well-being of old people
VTKL – The Finnish Association for the Welfare of Older Adults is an active opinion leader supporting the well-being of elderly people and working for the benefit of member organizations. VTKL was established in 1949 for promoting the welfare and social protection of the older population. It is a national cooperation organization for approximately 320 non profit associations working for the benefit of older people.
SeniorSurf strengthens the digital participation of senior citizens, supports organizations to coordinate and develop peer-to-peer digital support, and encourages seniors to learn digital skills and to find support. Digital services are increasing and this creates new challenges for everyday life for especially those who are not familiar with digital devices and using the internet. There are more than 1.2 million people aged 65 or older in Finland. More than 20% of them have never used information technology and 30% haven't used the internet in months.
Do you have a question?
If you have a general question, feel free to use the form on the right. If you have a question about sales, partners or support, please select this form instead