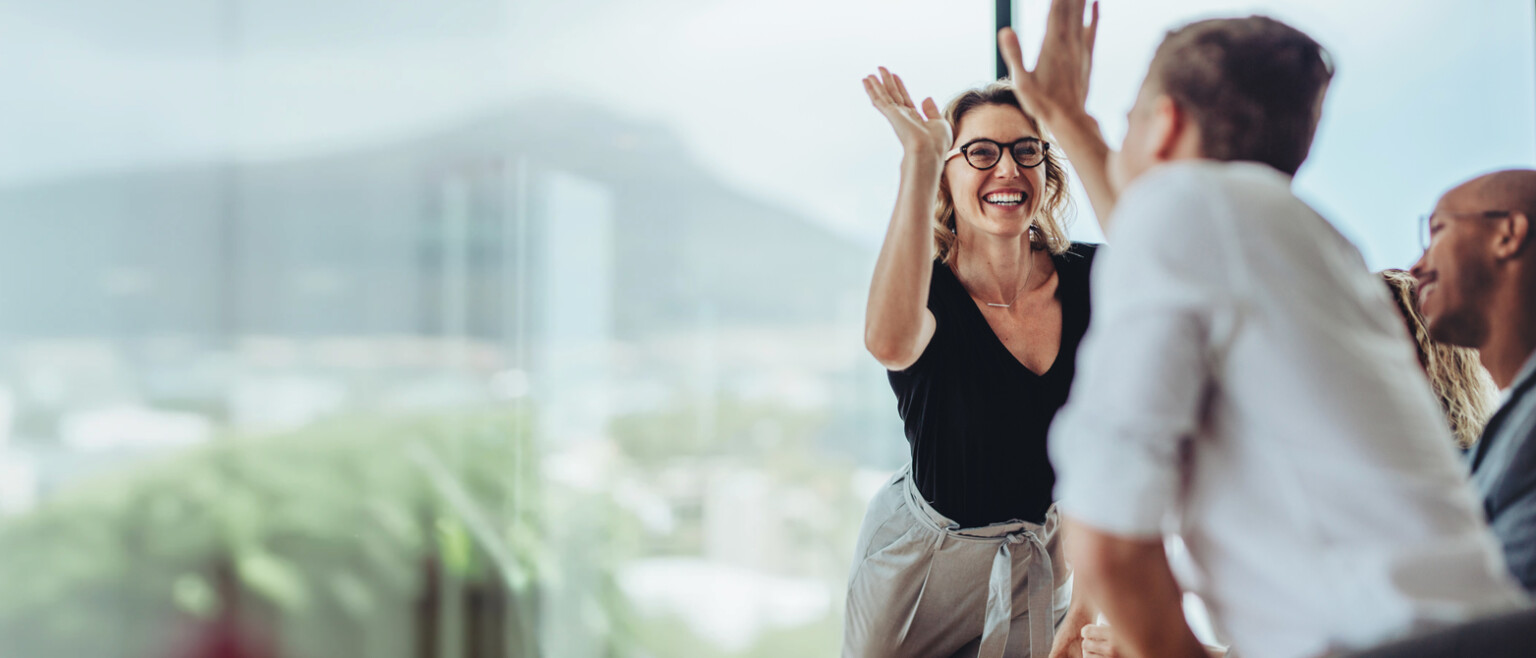 We are hiring: Project Manager Marketing & Communication
Do you have a passion for marketing and communication? And want to make a difference in the digitalization of the healthcare industry? We are looking for a Project Manager Marketing & Communication to join our marketing team, working with internal and external communication and partner marketing.
The healthcare industry is undergoing a rapid transformation where digitalization is a key enabler. With our patient contact management solution, Aurora teleQ, we are a leading player in that emerging digital ecosystem.
As Project Manager Marketing & Communication with us at Aurora Innovation, you will contribute to making life easier for both patients and healthcare providers. You will be part of a culture driven by our core values, cooperation, courage, and simplicity. We offer you the cooperation of a family business, in combination with a fast-growing business environment.
What you will do
We are an international company with headquarters in Uppsala, Sweden, operating in several countries across Europe. In this role you will work cross-functionally with marketing, collaborating with sales, product development, HR and customer success teams across the company. You work close to the business and the management team, and often function as a link between the corporate level and employees.
As part of our marketing team, you support sales by creating external brand awareness. You contribute to a strong culture and a great workplace by doing smart internal communication and employer branding. And as responsible for planning and execution of our partner marketing activities you are an important player to generate partner sales.
Your main responsibilities
Drive collaboration and internal communication with the SharePoint intranet as a platform. You create and publish engaging internal content in close collaboration with HR/people and culture, the management team, and business managers in our different markets.
You are responsible for leading external marketing projects such as events, campaigns, and content creation together with external resources.
Together with the Marketing & Communication Director and the country teams you create marketing plans for specific markets and are responsible for both execution and follow-up. You develop content (text, presentations etc) and publish in relevant channels.
You are responsible for planning, execution, and following-up of partner marketing activities in collaboration with country directors and partner managers.
To succeed in this role, you need to:
Have a great business understanding, and a strategic mindset in combination with strong operative marketing skills.
Be a skilled project manager. You can initiate, run, and evaluate marketing projects (set objectives, timelines, communicate and collaborate internally and externally).
Drive content creation, with an ability to create articles, web text, customer cases, blog posts, videos etc. On your own or together with external resources.
Understand the employees' need for information and communication and contribute to the journey towards a great place to work.
Have experience from working with digital marketing tools such as WordPress, HubSpot, SharePoint, SoMe, analytics etc. You can review and analyse marketing data and take decisions based on insight.
Find it easy to collaborate, work independently, take your own initiatives, and run projects. You are a creative person who likes to generate new ideas.
Be self-steering and have a proactive approach.
The qualifications we expect from you:
Relevant education in marketing (relevant university degree, Berghs school of communication, IHM or equivalent)
Minimum 3-5 years' experience of marketing project management
Experience from B2B marketing
Excellent knowledge of Swedish and English, written and spoken (additional language/s is meritorious)
Experience from working with digital/marketing tools such as Hubspot, Sharepoint, WordPress, Adobe, Office (Word, Powerpoint etc)
About us
For more than 20 years we have enabled personalized experiences for people in need of care and well-functioning work environments for healthcare professionals. Our digital platform for patient contact, Aurora teleQ, includes everything from callback, chat and video to booking and dialogue online, and contributes to accessible healthcare with a focus on the patient.
We are a growing, healthy company with a turnover of approximately 150 MSEK and 90 employees at offices in Sweden, Finland, the Netherlands and Spain. Our  head office (where you will work 2 – 3 days a week) is located in Uppsala, but we are constantly collaborating remotely with our offices in other countries.
We are passionate about increasing patient access to healthcare, while creating effective work environments for healthcare professionals. Making life a little easier for both patients and healthcare providers. We hope to share that passion with you!
Did we catch your interest?
Apply as soon as possible and no later than September 15. As selection and interviews are held continuously, we recommend that you submit your application as soon as possible.
For further information, please contact Lisa Öhberg, lisa.ohberg@aurorainnovation.com 
Har du en fråga?
Om du har en allmän fråga, använd formuläret till höger. Om din fråga är relaterad till försäljning, partners eller support, använd detta formulär