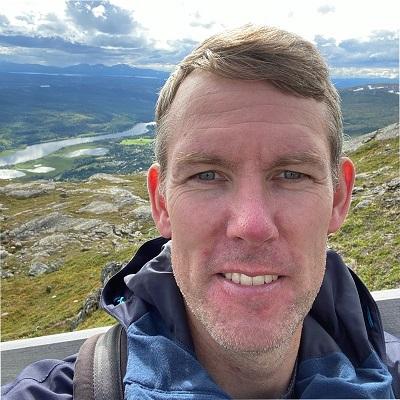 Let´s welcome Per Thorsélius, our new Service & IT Delivery Director
Per started to work as Aurora´s new Service & IT Delivery Director on August 9th. Setting up a pan-European Service & IT Delivery operation is a key area when preparing for our continued market expansion and business growth.
Per joins from a position as COO with responsibility for operations, product management and development at Trippus Event Solutions AB, during extensive growth. Per has 15 years of experience from management positions within the IT area including operations, development and system integration.
"After a long and fantastic journey with Trippus I feel that now is the time to start a new journey with Aurora Innovations. Auroa is an interesting company with a very exciting SaaS-offering to the Healthcare industry. I strongly believe in the power of teamwork as a key factor in achieving successful business growth and expansion", says Per Thorsélius.
Tapani includes, "I am very happy to welcome Per as our new IT & Service Delivery Director. Per has been part of driving Trippus transformation and expansion into a leading SaaS supplier of digital services for the Event Industry. Per will be an essential asset in continuing work to improve and streamline our processes and operations when moving from an entrepreneur driven to a full-scale pan-European SaaS company."
About Aurora Innovation
Aurora Innovation is a leading healthcare SaaS specialist dedicated to increasing access to care services and creating well-functioning work environments for healthcare professionals. Aurora teleQ brings together healthcare professionals and people in need of care – at a time that suits both, and through the most convenient means of communication – resulting in a better experience for patients and a smoother process for healthcare professionals. From its headquarters in Sweden and offices in Finland, the Netherlands, Portugal and Spain, Aurora Innovation is continuously expanding its leadership into new European markets.
Har du en fråga?
Om du har en allmän fråga, använd formuläret till höger. Om din fråga är relaterad till försäljning, partners eller support, använd detta formulär