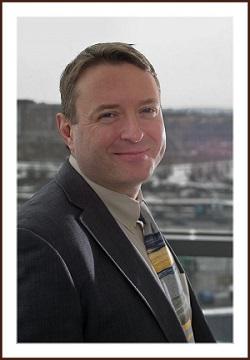 Aurora Innovation prepares for Pan-European expansion by appointing Lars Hultin in the new role as Global Sales Director
Aurora Innovation has a strong and profitable position in the market with a solid client base and the ambition to strengthen our position as a leading healthcare SaaS specialist across Europe. To prepare the ground for continued business growth and profitable market expansion Aurora now invest in organizational development to increase the scalability of its operations.
The newly created role as Global Sales Director is a key position in continuing Aurora´s Pan-European expansion. Supporting our efforts in becoming a leading healthcare SaaS specialist in Europe, Lars will take the lead in creating our strategic sales capabilities and driving internal alignment and development across our markets. Lars will enter his role as Global Sales Director, starting August 9, 2021.
" Lars has a solid professional experience in developing and executing sales strategies in international markets, aiming for growth and positive scale effects. I am convinced that he will bring our sales operations to a new level, both in terms of how we approach our external stakeholders, how we organize ourselves internally and how we ensure development of our strategic sales capabilities." says Tapani Kyrki.
Lars adds, "I am delighted to be joining Aurora Innovation. I really look forward to learning more about the business and together with my team raise the company to the next level. Sales success is an integral operations model component for every business, and it is important for us to continue capitalizing on our strong momentum. I enjoy managing and driving change and to create a positive environment together with my team."
About Aurora Innovation
Aurora Innovation is a leading healthcare SaaS specialist dedicated to increasing access to care services and creating well-functioning work environments for healthcare professionals. Aurora teleQ brings together healthcare professionals and people in need of care – at a time that suits both, and through the most convenient means of communication – resulting in a better experience for patients and a smoother process for healthcare professionals. From its headquarters in Sweden and offices in Finland, the Netherlands, Portugal and Spain, Aurora Innovation is continuously expanding its leadership into new European markets.
Har du en fråga?
Om du har en allmän fråga, använd formuläret till höger. Om din fråga är relaterad till försäljning, partners eller support, använd detta formulär