3 maj, 2017
International Project Manager/Coordinator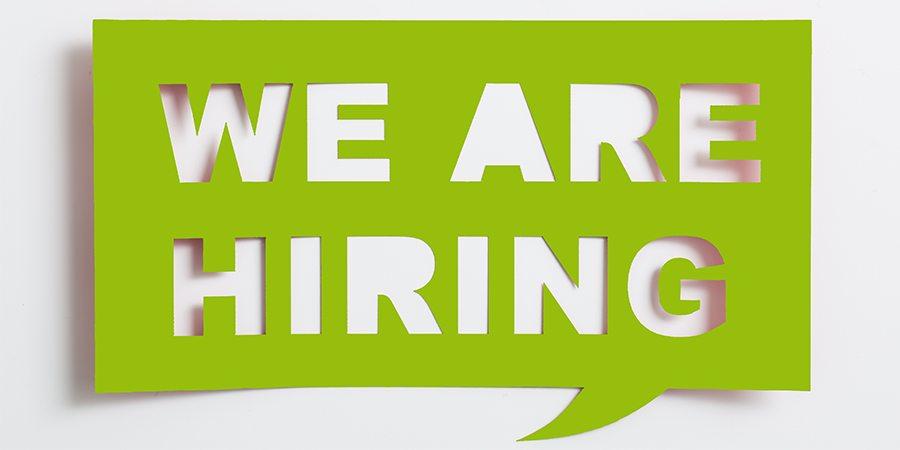 As part of our expansion we are now looking for a Project Manager/Coordinator to help us with our international projects and offices. Are you interested in the challenges of expanding into new cultures and environments? Are you a motivated, professional generalist who wants to work with a wide range of exciting tasks? If so, then this may be the job for you!
About the role
This role will be a part of the Project group in the Customer Relations department. This is an exciting role that will include a wide range of tasks from all parts of our organisation, but will be primarily focused on two areas:
1. Assisting our international offices
We currently have three international offices that manage sales, delivery, training and support of our products locally. In order to ensure the highest level of success, these offices need a primary contact person at headquarters who can coordinate and assist with all their needs, for instance:
Coordination of deliveries, implementations and project management
Solution expert – release of new functionality and discussions regarding existing functionality
Presentations and information
Creating and improving processes and routines.
You will be their representative at our headquarters and work as so, being the go-between person for dialogue with all departments.
2. Managing pilots of our functionality abroad
Our expansion includes running pilots of our products in countries where we do not have an office yet and these projects are managed from headquarters by the international expansion team. In this role, you will:
Be project manager for pilot tests of our products internationally
Create and update processes and routines for pilots
Coordinate internal resources from development, operations, sales and training
Pre-sales support for potential customers
At Aurora Innovation, Project Managers work hands-on with their projects, which means that you will be a primary resource in your projects.
Your profile/qualifications
The ideal candidate is a generalist who has worked with some of, if not all of the following roles: project management, technology, training, customer service and sales. We are looking for candidates who have 2+ years' experience of similar duties but we are open to graduates with the right academic background and motivation.
Experience of project management, preferably with experience of new markets
Good language skills, English and Swedish are a must; other languages are an advantage
Excellent written and verbal communication skills
Strong decision making ability
Strong planning and organizational skills
Good knowledge of MS Office
Driving Licence (B), able to travel
Experience of business development, IT, telecom are preferable.
As a person, you are self-driven and can work on own initiative but also be a team player. You are a 'people-person', a good listener and you have respect for other cultures and needs. You are pro-active and are not afraid of a challenge.
Why work for us?
These are exciting times at Aurora Innovation! Aside from exciting work duties you will get to work with friendly, motivated, competent colleagues in our modern offices located centrally in Uppsala. We have an inclusive environment and we value our customers and colleague's opinions. We have a positive atmosphere and we help each other towards our goals.
Aurora Innovation is a stable, market leader in the world of callback systems. We have everything in-house; we develop and sell our own products and services, which gives us the opportunity to influence how our products and services develop. Our customers like our products and we believe the future is bright.
About us
Aurora Innovation helps companies and organisations to increase their availability and offer world-class customer service. With our products, our customers get a flexible communication solution for their entire organisation. We tailor-make and adapt the solution to our customers' wishes and requirements; it can for example include callback, chat, e-mail, video, call recording. All of Aurora Innovations products are hosted in the cloud, web-based and independent of switchboards. We employ over 60 employees across our headquarters in Uppsala and our offices in the Netherlands, Finland and Spain. With over 1500 satisfied customers in Sweden we are the country's leading supplier of so-called callback systems.
Location: You will be based at our headquarters in Uppsala. As this role is aimed at assisting our international expansion you will be required to travel abroad on a semi-regular basis, as needed, primarily in Europe (with advanced planning).
The role: Full-time, permanent (tillsvidareanställning), with 6 months' probation.
Application: Apply by 31th May 2017. The recruitment process begins immediiately and we the position can be filled before the application time has ended. Please send your application to cr.recruit@aurorainnovation.com, with the reference "International Project Manager/Coordinator" in the subject.
Contact: For more information about the role, please contact Shane Glennon, Customer Relations Manager, +46 72 745 82 71or shane.glennon@aurorainnovation.com.